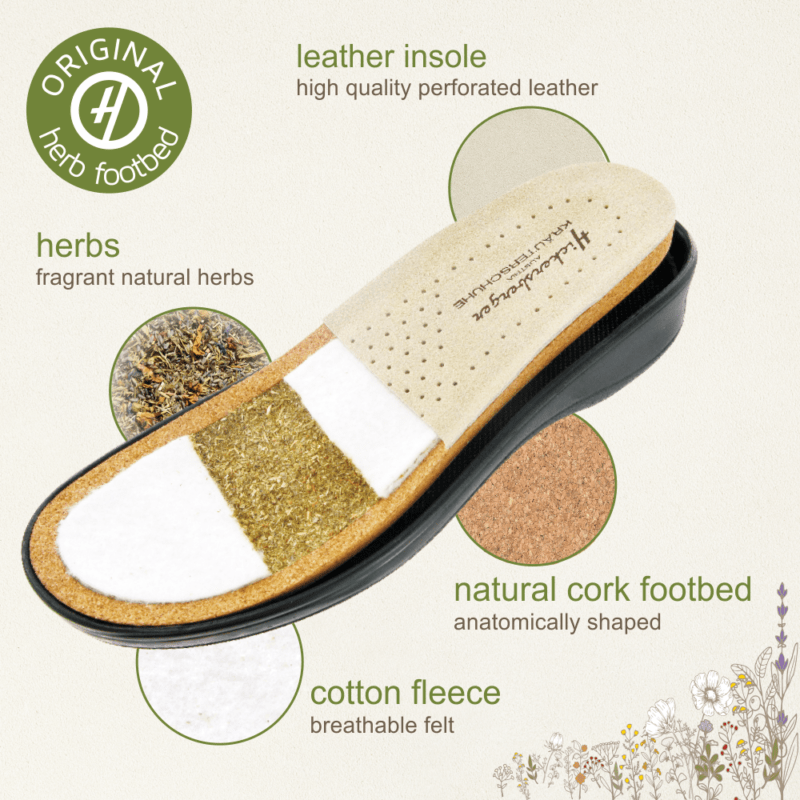 Herbal description according to Meyer´s encyclopedia Lexicon and the new Brockhaus 19th edition
Herbs are a gift from nature that we want to share with other people.
Hickersberger

natural cork footbed
The Hickersberger natural cork footbed supports and relieves the feet. All Hickersberger footbeds are removable and can be exchanged for your specially adapted orthopedic insoles or replaced with new Hickersberger herbal footbeds after a long period of wear.
The bark of the cork oak, which is native to many Mediterranean countries, is known as cork. If the bark of the cork oak is peeled off, it will not harm the tree. Thus, cork is a renewable and environmentally friendly raw material. Hickersberger cork footbeds are ÖKO-certified.